Member, National Disaster Management Authority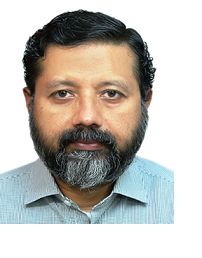 Krishna S. Vatsa has worked in the area of disaster risk reduction and recovery for the last 25 years.
Prior to joining as Member, NDMA, Krishna S. Vatsa worked as Policy Advisor, Disaster Recovery, Bureau for Policy and Programme Support (BPPS), UNDP in New York and Nairobi during 2015-20. He served as the Regional Disaster Reduction Advisor, South & South- West Asia in New Delhi from 2008 to 2014. He joined UNDP in 2007 as Early Recovery Coordinator in the Philippines.
As a career civil servant, Krishna S. Vatsa joined the Maharashtra Emergency Earthquake Rehabilitation Programme in the state of Maharashtra in 1995, and implemented a large-scale earthquake recovery programme during the next four years. He has also served as Secretary to the Government of Maharashtra, Relief and Rehabilitation from 2003 to 2006, and then as Secretary, Rural Development & Panchayati Raj from 2006 to 2007. In course of his career, he extensively consulted for several national and international organizations in the area of disaster risk reduction and recovery. Krishna S. Vatsa has a Doctor of Science in Disaster Risk Management from the George Washington University, Washington, DC and published extensively on the subject.