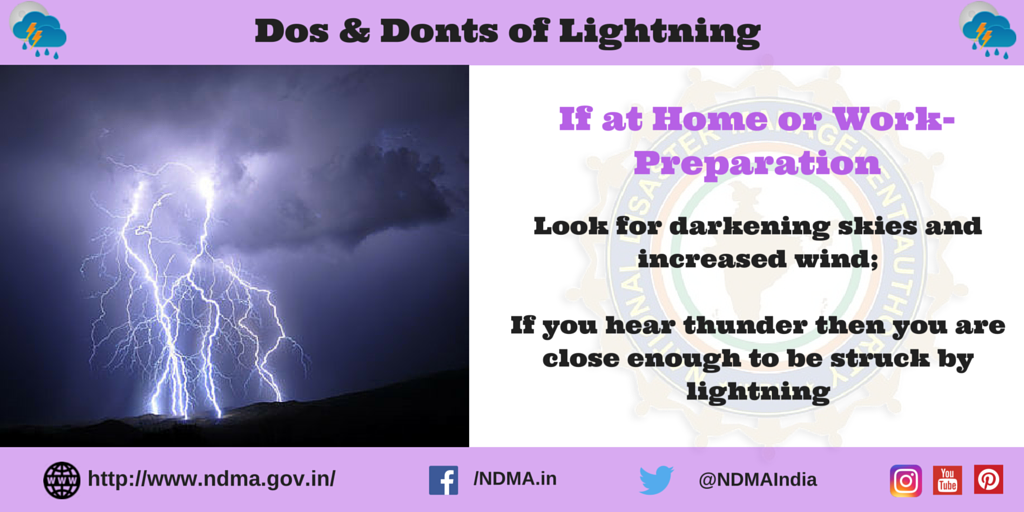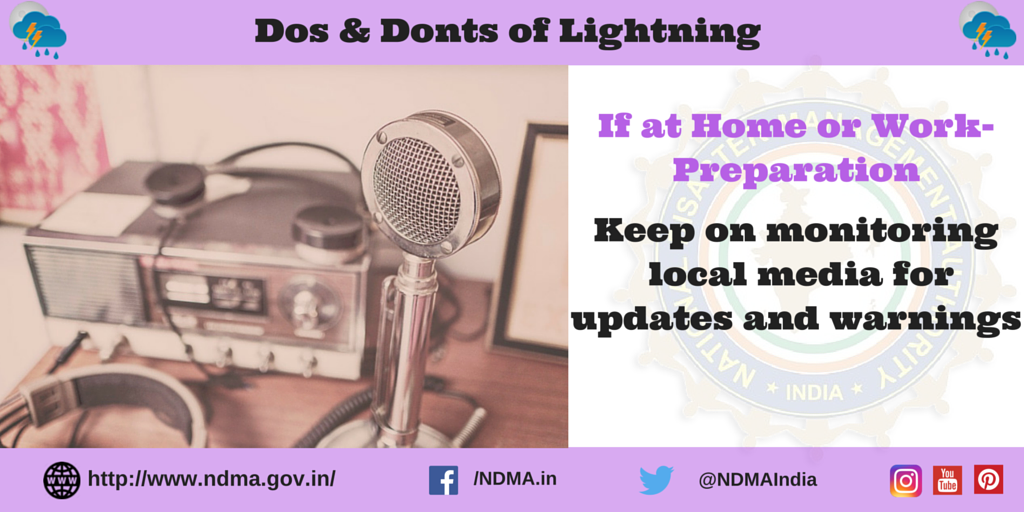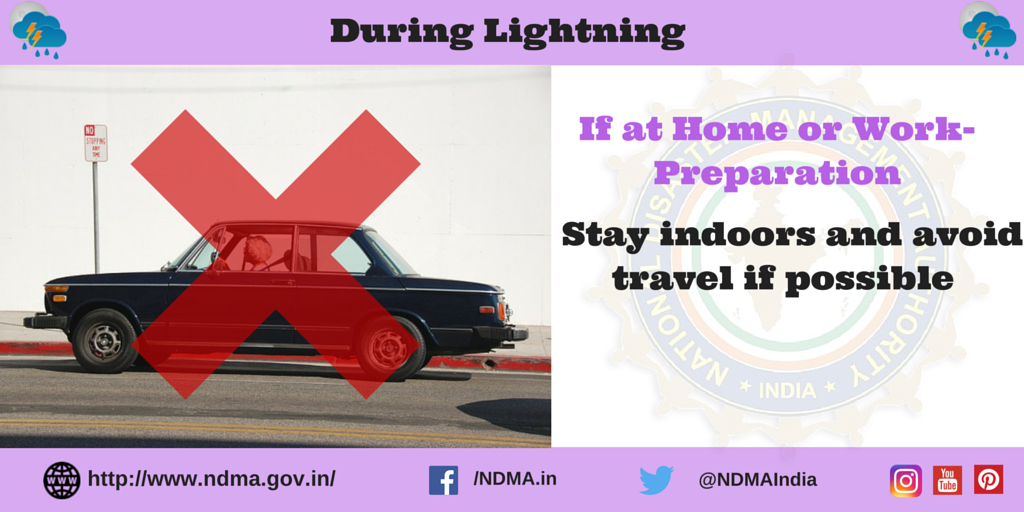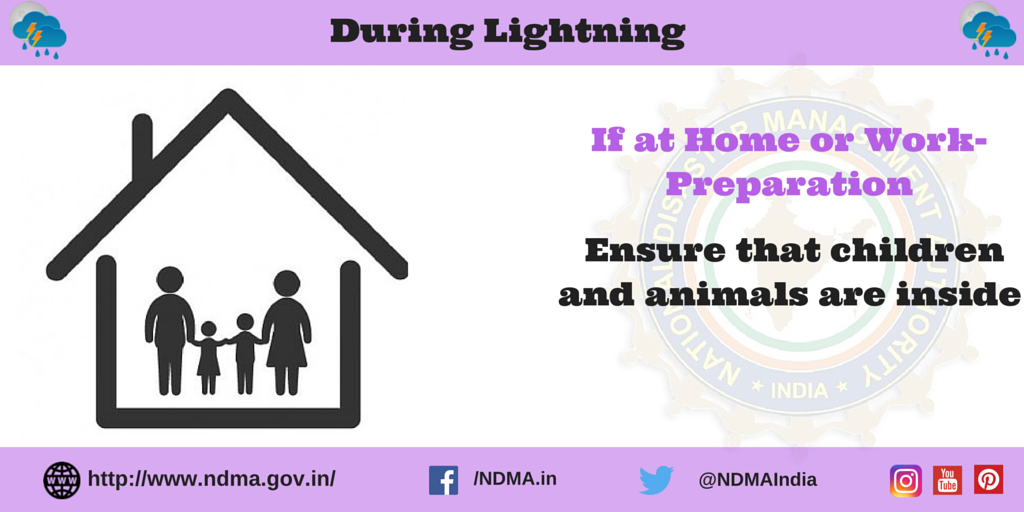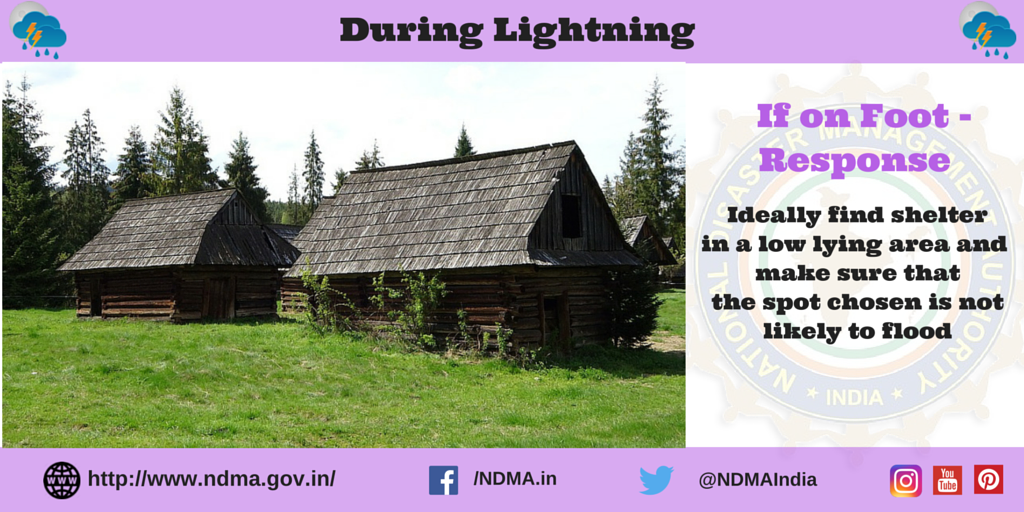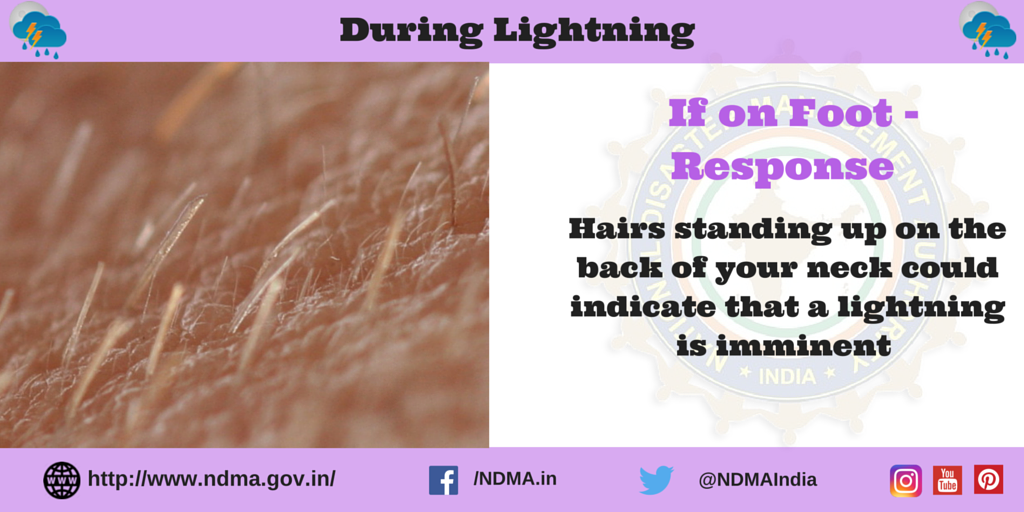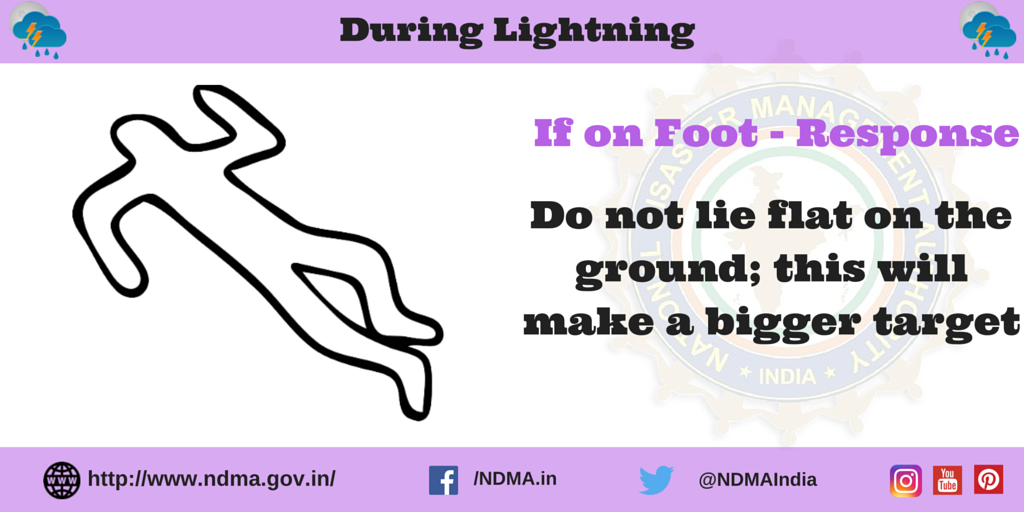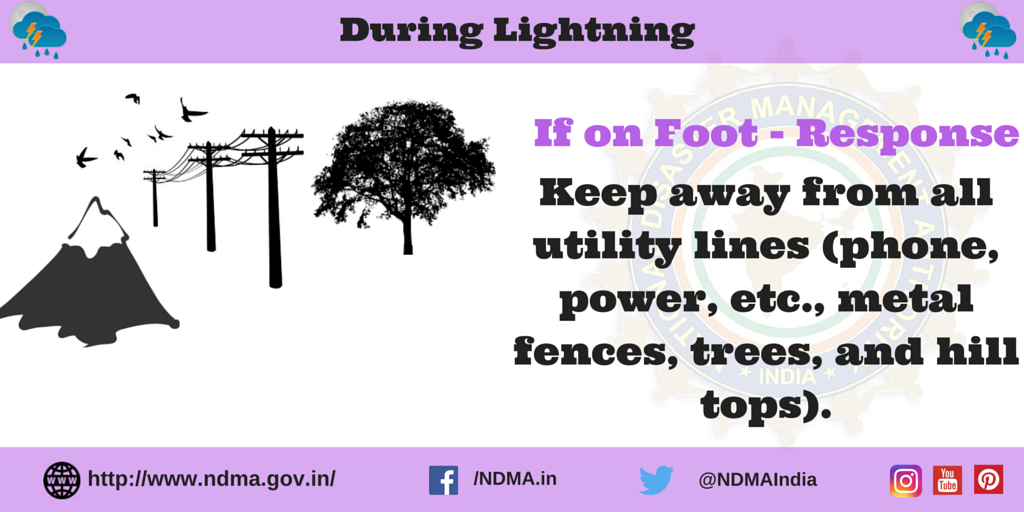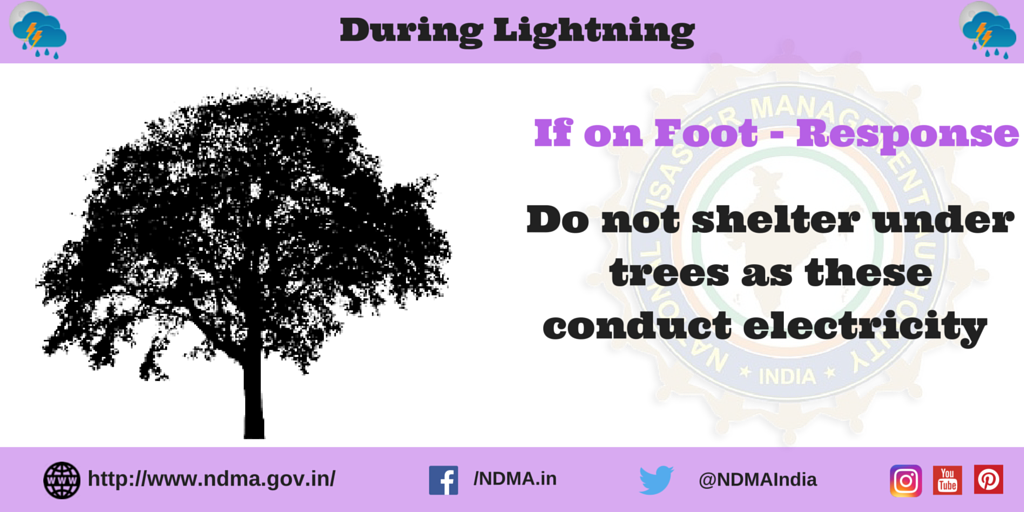 Ways to stay prepared before lightning (110 MB).
Do you know how to give first aid to a lightning struck victim? Know here (95.5 MB).
Knowing the correct information about lightning is important. Watch this video to bust myths about lightning and know the facts (105 MB).
Know where you can seek shelter during lightning and thunderstorms (100 MB).
Watch this video to know about the signs and symptoms of lightning injuries? (78.2 MB)